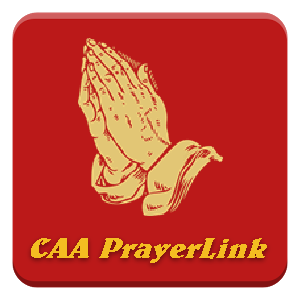 Coming Soon! (more details coming)
CAA PrayerLink is a FREE web-based program and mobile App for churches. It provides a simple process for church members and prayer partners to post prayer requests and praise reports to a church's private Prayer Wall. The Prayer Wall will be viewable by church prayer partners when they login. Also, instantly emailing the prayer requests to the prayer partners is an option.
Also, when posting a prayer request, you will have the option to include it on a Global Prayer Wall that can be viewed by other churches!
Get a FREE Manual on how to setup an effective Prayer Ministry in your Church: CLICK HERE
Linking Churches and Prayer Warriors together in Prayer.